About Us
Premium technology solutions for your business, and your budget.
ProductiveTech was founded in 1984 by John McPoyle, the President of our company. Typewriters lined offices then, and ProductiveTech was prized for responsive repairs. Times changed and John countered by adding an office supply store, and then printing press services.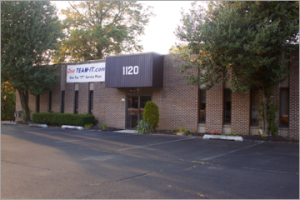 In the early 1990s, ProductiveTech was reinvented as a professional computer and network services company, serving Southern New Jersey, Eastern Pennsylvania, and Northern Delaware.
In 2004, Kevin Snyder, a former network engineer for the company, rejoined John as partner and Vice President, merging his own computer network and consulting business into the fold.
Today's ProductiveTech team enjoys working with our clients, within their budgets, to provide premium technology solutions to business problems, increase client productivity, and alleviate their security and business continuity concerns.
The long-lasting relationships we develop are our reward and the reason for our extended success ... and we thank our clients and friends very much for both.
Our Managed and Hosted Services take you off of the costly installation and upgrade treadmill by continually providing the latest proven technologies – fully managed, redundant, secure, and affordable.
Find out how our experienced professionals can turn your technology investments into a powerful business advantage.