Backup and Continuity
ProductiveTech's Business Assurance backup and continuity service represents business survival.
A recent study discovered that, of companies experiencing a "major loss" of computer records, 43 percent never reopened, 51 percent closed within two years of the loss, and a mere 6 percent survived over the long-term.
Our Business Assurance service provides a near real-time approach to backups that's both automated and worry-free. There is no need for delicate tapes, drives, or manual effort. Backup data is stored at your office as well as securely transferred offsite, and the entire process is monitored.
Should any of your servers fail, virtualization technology embedded within our Business Assurance device will allow it to assume those roles so your business can continue while repairs or replacements are under way.
Should a flood, fire, or other catastrophe occur, ProductiveTech can provide a new Business Assurance device loaded with your applications and data from offsite storage so you're able to work from an alternate facility. Now that's continuity!
ProductiveTech provides all equipment, daily monitoring, maintenance, and restore services at an exceptional monthly price.
Download the Business Assurance Brochure!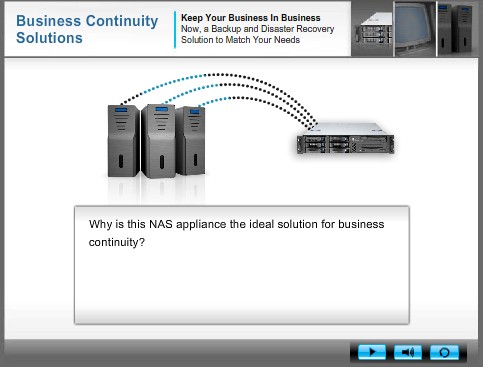 Do Not Take Your Business for Granted.
This short eyeing video is a must-see for business owners.